SEMRUSH SEO FUNDAMENTAL EXAM
Check your SEO knowledge by taking this semrush certification exam. Apply what and all you have studied in this course and get semrush seo fundamentals exam certification for free.
Here, in this SEMrush Exam assessments contain all the possible answers for the questions, and knowledge check assessment is also been included:
This examination is 100% free. You don't have to pay any amount.
Check your skills and put your knowledge to test and identify your strengths, and find out your weak spots
Need not to be afraid of failure, you can retake the examinations as many times you want to attempts, it's unlimited.
Pass the examinations and show off your mastery and enrich your CV and LinkedIn profile with the earned semrush certification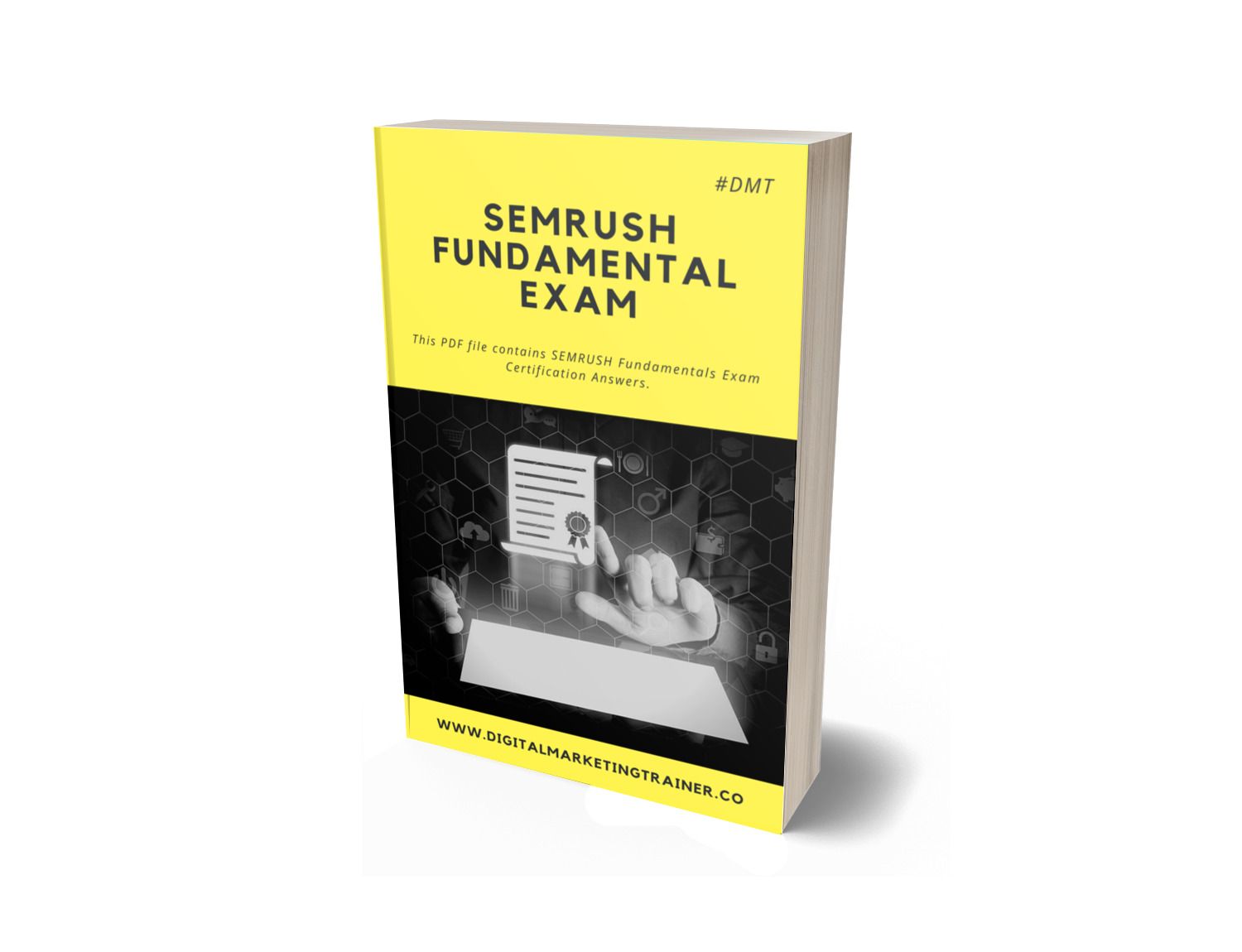 Download PDF FOR FREE
[sociallocker]https://bit.ly/3dMYdIr[/sociallocker]
What will you be tested on?
In these semrush Fundamentals exams, we have 8 modules:
Search engine basics:
In this it is show how the internet and search engines are working
Technical SEO:
Here, it shown how search engines interacts with the pages and how to diagnose the problems and improves the websites
Link Signals:
In this link signals show how to build and earn relevant links to your website
On-page Signals:
In this, the on-page signals optimizations processes from the keyword research to optimize the specific page elements
SEMrush SEO for Mobile:
In this, it shown how to make your own website to work on your mobile device, such as smartphones and tablets
Other ranking signals:
In this, signals that influences search rankings
International SEMrush SEO:
Here, it is show how to help search engines to identify which countries you want to target and which languages you want use for your business
Local SEMrush SEO:
Here, it is show how to optimize a site to show up in searches in a particular and geographic area.
Who is this exam for?
Take this exam if you're a digital marketer with a good knowledge of SEO Fundamentals and get check your skills.
Keep in Mind before you start the examination:
You will be asked 20 questions
You will give time of 27 minutes, for the examination
You must score at least 70% to pass the examination
The examination and certification is 100% free
You can retake the exam as many times you want, its unlimited
This individual certificate of completion will be available immediately after passing the exam